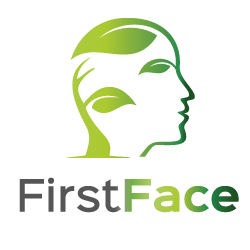 The R&R weekend will be a brilliant opportunity for business owners to relax and recharge their minds, whilst building strong business connections
(PRWEB) July 21, 2016
First Face Ltd have a number of travel plans in place to round off the last 5 months of the year and are particularly excited to get on the road to connect with fellow industry leaders on the way. Firstly, the firm are preparing to attend a leadership meeting in 7 weeks' time which will be an ideal opportunity for First Face Ltd to network with leading business professionals and learn vital new industry skills. The location of the event has not yet been disclosed, but the firm are preparing to travel to one of the major cities in the UK.
About First Face Ltd: http://firstfaceltd.com/about-us/
In October, First Face Ltd will be travelling to Tenerife with several other industry leaders to enjoy a weekend of R&R activities. This is particularly exciting as it will be an opportunity to refresh the mind, recharge batteries and return to business feeling inspired and motivated.
In addition to these major travel plans, First Face Ltd will also be attending several promotional speeches around the country over the next 5 months. First Face Ltd point out that these events are always inspiring and instil a lasting sense of motivation within their firm.
First Face Ltd is confident that travel is important within business as it allows business professionals to learn new things, meet new people and appreciate new cultures. It also helps to develop existing skills such as time management. As well as these educational purposes, the firm believe that travel is crucial to networking and making strong business connections as well as instilling a sense of innovation, motivation and creativity within a firm.
First Face Ltd outline how taking time out to travel for events such as the R&R weekend is essential for business owners who must ensure they do not overwork themselves and burn themselves out as this can lead to lack of innovation, irritability and silly mistakes. The firm highlight how the R&R weekend will be a brilliant opportunity for business owners to relax and recharge their minds, whilst building strong business connections before returning to the office ready for more hard work.
First Face Ltd is an outsourced sales and marketing firm based in Nottingham. The firm specialises in a unique form of marketing which allows them to connect with consumers directly, on behalf of their clients' brands. By connecting with consumers on a face-to-face basis the firm are able to encourage long-lasting business relationships between brand and consumer. This often leads to increased customer acquisition, brand awareness and brand loyalty for their clients.
First Face Ltd encourage travel for all members of their firm and often conduct road trips in order to give their contractors a change in atmosphere in order to inspire them to deliver top results.