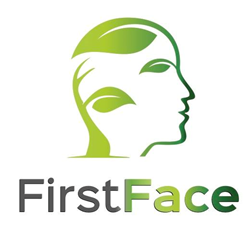 Don't stop until you get what you want
Nottingham (PRWEB) June 09, 2016
First Face Ltd trust that by investing time and dedication into improving their contractors' talents, they are creating a better service for their clients. With brand representation being at the front of the firm's business activity, they are constantly looking for ways to improve their salesforce. First Face Ltd are able to attract the elite in the direct representation world due to their commitment to striving for excellence. The firm is known for their commitment to personal development and host regular voluntary workshops to give their contractors the opportunity to develop new skills.
About First Face Ltd: http://firstfaceltd.com/about-us/
First Face Ltd believe it is crucial to build a 'can-do culture' in business, as it creates a strong confident atmosphere, which encourages self-management, innovation and an overall solution-orientated environment. When obstacles inevitably arise, a 'can-do culture' creates a strong team bursting with ideas, which can be shared freely. First Face Ltd's MD Paul Sandhu's motto is: 'Don't stop until you get what you want'.
During this workshop the firm touched on inspiring stories of Walt Disney and Steve Jobs. As a young man, Walt Disney was fired from the Kansas City Star Newspaper because his boss thought he lacked creativity. He then faced a legal minefield with Universal Studios over copyright of one of his first creations. Facing setback after setback, Walt Disney demonstrated great resilience in achieving his goals.
Steve Jobs achieved great success at a young age. At just 20 years old, Jobs started Apple in his parents' garage, and within a decade the company blossomed into a $2billion empire. Nevertheless, at age 30, Apple's Board of Directors decided to take the business in a different direction, and Jobs was fired from the company he created. Taking unemployment as an opportunity to launch his next venture, Jobs went ahead and formed NeXT and Pixar, unknowing that NeXT would be later bought by Apple, adding to Jobs' fortune.
First Face Ltd want their contractors to take inspiration from these stories, believe in their dreams and become solution-orientated in their journey to success in business.
First Face Ltd is an outsourced sales and marketing firm based in Nottingham. The firm specialises in a unique form of marketing which allows them to represent their clients' products through personalised marketing campaigns. First Face Ltd will look to encourage its contractors to practice perseverance and become stronger businessmen and women throughout 2016 and beyond.