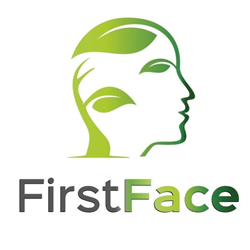 First Face Ltd have revealed that they are working on testing new strategies and implementing new skills
(PRWEB) September 05, 2016
First Face Ltd will be attending an important leadership meeting which will be held on September 17th at The Trafford Centre in Manchester. The venue offers 28,000 square metres of prime exhibition space which is perfect for a large amount of attendees. With 30,000 free car parking spaces and located nearby to all other public transport routes, the venue is ideal for travelling businesses like First Face Ltd who will be travelling from their Nottingham office to attend the event.
About First Face Ltd: http://firstfaceltd.com/about-us/
The leadership event is highly important for all of the attendees as it is a great opportunity to develop new skills, keep up-to-date with industry happenings and make lasting connections with like-minded business professionals. The event is an opportunity for experienced business leaders to share their knowledge and industry experience with less-experienced leaders in order to help the industry thrive and continue to grow at a fast pace.
First Face Ltd have revealed that they are working on testing new strategies and implementing new skills as well as delivering top results before the meeting so that they have the chance to showcase these skills at the event. The firm are confident that the leadership meeting will be the ideal opportunity to share their recent successes and are therefore working increasingly hard to deliver the best results.
The leadership conference will also offer the perfect chance to network with fellow industry professionals and discuss their techniques and strategies. This will be a great opportunity for First Face Ltd to not only share their own successful strategies but to learn from what others do in the hope of expanding their knowledge and delivering consistently high results.
First Face Ltd is an outsourced sales and marketing firm based in Nottingham. The firm specialises in a unique form of direct marketing which gives them the opportunity to work closely alongside their clients to develop highly personalised marketing campaigns. These campaigns are then taken directly to consumers through face-to-face interactions which allows the firm to establish long-lasting and personal business relationships between brand and consumer.