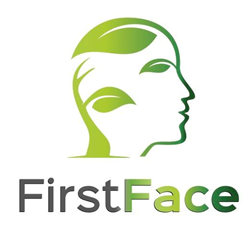 The upcoming R&R trip will be a good time for CEO Paul Sandhu to connect with fellow industry professionals in order to learn new skills
Nottingham (PRWEB) September 01, 2016
Managing Director of First Face Ltd, Paul Sandhu has been invited on an exclusive R&R getaway to Tenerife in October. The business owner will be travelling with fellow industry leaders to a sun-filled, relaxing weekend which will be a vital opportunity for all the attendees to reflect, refresh and reenergise as well as make lasting relationships with like-minded business professionals and master new skills.
About First Face Ltd: http://firstfaceltd.com/about-us/
First Face Ltd are confident that this break will mean that their CEO will return to the firm freshly inspired and full of energy. The firm believes that this will help them to make positive steps towards some of their larger business goals, including extending their market reach across the UK.
First Face Ltd are strong believers that entrepreneurs need to make time to spend away from their business as working too hard for too long could cause them to burn out. The firm states how if an entrepreneur takes time out they are likely to feel rejuvenated and will therefore make less mistakes as well as be able to make better decisions, have more innovative ideas and have more patience.
The firm have recently revealed some of their plans to test out new strategies ahead of an upcoming leadership meeting, as well as their plans to focus on growth for the rest of the year. First Face Ltd reveals how the upcoming R&R trip will be a good time for CEO Paul Sandhu to connect with fellow industry professionals in order to learn new skills. The firm stress how this will, in turn, help Mr. Sandhu motivate the firm, inspire them and encourage them to try out new strategies.
First Face Ltd is an outsourced sales and marketing firm based in Nottingham. The firm specialises in a personalised form of marketing which allows them to connect with their clients' ideal consumers on a face-to-face basis. First Face Ltd expresses how this one-to-one communication with consumers helps them to establish long-lasting and personal business relationships between brand and consumer. The firm reveals how, in turn, this often leads to increased customer acquisition, brand awareness and brand loyalty for their clients as well as increased market reach.
Paul Sandhu of First Face Ltd has expressed his excitement for the upcoming R&R weekend in Tenerife and has revealed how he is looking forward to making strong connections with like-minded business professionals.