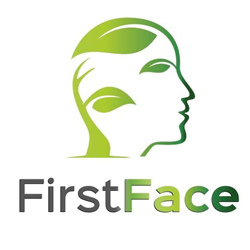 Regular breaks help to clear the mind, therefore leading to better decision making.
Nottingham (PRWEB) October 19, 2016
On October 13th First Face Ltd flew out to Tenerife to join several industry professionals on a well-deserved R&R trip. The trip was organised by industry leaders and allowed several sales and marketing business owners from across the UK to come together and enjoy a much-needed break from busy business life.
About First Face Ltd: http://firstfaceltd.com/about-us/
The exclusive R&R getaway was hosted at the 5* Gran Melia Palacio De Isora resort in Tenerife. Voted the best resort in Spain by several leading travel agencies, the hotel offers luxury, fine dining experiences as well as a range of activities for guests to enjoy. First Face Ltd took full advantage of the luxury resort and took part in multiple fun activities including a whale and dolphin watching catamaran and a Jet Ski Safari.
First Face Ltd also had the opportunity to network with the other industry leaders on the trip which lead to exciting industry discussions and the development of new marketing strategies. The firm feels that this was a valuable opportunity to form strong business relationships and gain prized industry knowledge.
First Face Ltd believes that the R&R break was incredibly important for all of the attendees as it gave the business owners time away from a busy business environment to recharge and relax. The firm highlights how those who take time out to re-evaluate and relax are often likely to be more successful than someone who never takes time away, this is because regular breaks help to clear the mind, therefore leading to better decision making.
The firm returned from their R&R weekend early this week and has shared how they are feeling incredibly refreshed and motivated to implement new marketing strategies. First Face Ltd outlined how continuously updating strategies to be in line with industry trends often leads to increased success.
First Face Ltd is an outsourced sales and marketing firm based in Nottingham. First Face Ltd specialises in a personalised form of marketing which allows the firm to connect with their clients' ideal consumers on a face-to-face basis. This one-to-one interaction with consumers helps the firm to encourage long-lasting and personal business relationships between brand and consumer. In turn, this often leads to increased customer acquisition, brand awareness and brand loyalty for their clients.