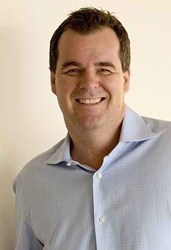 A new survey from Precise Mortgages revealed that 2 in 5 U.K. residents believe that first home buyers are still having a hard time getting new mortgages
(PRWEB) April 26, 2014
A new survey from Precise Mortgages revealed that 2 in 5 U.K. residents believe that first home buyers are still having a hard time getting new mortgages, Financialreporter.co.uk reported on 14 April 2014.
According to the survey, 29 percent of the respondents feel that even though access to mortgages has improved, the market continues to favour property investors or home buyers who have the capacity to pay a large deposit fee.
"Before the global financial crisis of 2008, U.K. residents could still get 90 percent mortgages. But, now that the market is slowly recovering from the crash, banks have become stricter in giving out loans to applicants," according to Rick Otton, the pioneering mind behind creative real estate strategies.
"Now if everyone continued following this process, it's not unlikely to see a generation of U.K. residents locked out of the chance to buy a house simply because banks have become too strict with their lending guidelines. Aside from that, it would take a long time before people could save up for a deposit, since house prices are rising faster than the average pay cheques," he said.
Mr. Otton then said in an interview that U.K. residents shouldn't scramble for few mortgages when there are seller finance strategies that could help them buy houses without forcing them to pay a large amount of cash.
"Rather than pay a huge amount of deposit, buyers only have to pay a small amount of up-front money with the seller to get in houses for sale. From then on, the seller and buyer could agree on the terms on how the buyer could complete the payments on the property," commented Mr. Otton.
Seller finance strategies have helped thousands of U.K. residents reach their dream of home ownership without applying for new mortgages or saving up for a large deposit fee. For more info, visit http://rickotton.co.uk/freepack/ to get a free copy Rick Otton's Power Property Profits Pack.
About Rick Otton
Rick Otton is a property investment professional who, over the last 23 years, has introduced innovative real estate strategies to the UK, Australian and the United States. His creative 'low-risk, high-reward' approach to buying and selling houses is exemplified in his own business, We Buy Houses.
This year marks the 10 year anniversary of Mr Otton introducing his strategies to the UK, and the 5 year anniversary of his innovative 'Buy A House For A Pound' process – one that attempted to be emulated by others. His constant process of strategy refinement, and adapting to the ever-changing real estate market, continues to place him at the forefront of property investment education.
In 2012 Rick Otton published his Australian book 'How To Buy A House For A Dollar' which was named in the list of Top 10 Most Popular Finance Titles for 2013. A UK version is on the drawing board for publication in 2014.
Mr Otton freely shares insights into his non-bank-loan strategies that have allowed everyday UK men and women to beat the rental cycle and have their own homes. He coaches others on how to build profitable businesses by facilitating transactions that focus on the needs of potential buyers and motivated sellers.
Access his free downloadable Power Property Profits Pack at RickOtton.co.uk.