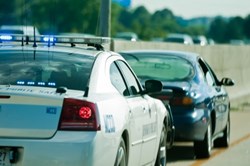 We're helping good people fight speeding tickets who believe they have been treated unfairly
San Francisco, California (PRWEB) August 22, 2013
The cost of a speeding ticket over the long-term of a driving career can be costly, according to a new website launched online. The http://www.noripoffs.com website is now active and dedicated to help drivers in all 50 states fight their first speeding ticket without help from an attorney.
This new website has compiled helpful information taken from independent research to assist drivers with understanding their offense. The information is provided as an educational resource and not considered to be attorney advice.
"We're helping good people fight speeding tickets who believe they have been treated unfairly," said a researcher for the No Rip Offs website.
The content now available is a combined effort of analysts and researchers from all states in the U.S. Drivers can access the information as an alternative to hiring an attorney to win a speeding ticket case in North America.
The effects of a ticket can remain for up to a decade when placed on the record of a driver. The rising cost of car insurance, court fees and publicly accessible convictions are some of the elements that the NoRipOffs.com website is helping to prevent.
Men and women who have received a first, second or third speeding ticket and are seeking information from a non-attorney source could find the content presented on this new website beneficial to mount a speeding ticket defense.
About NoRipOffs.com
The NoRipOffs.com website was launched as an educational resource online dedicated to helping drivers beat speeding ticket charges in court. The comprehensive information that is presented online is delivered in helpful written form and e-books. The NoRipOffs.com website staff researches state speeding laws and helps to present information in a logical manner that could help a driver to avoid being charged with a ticket in all 50 U.S. states.