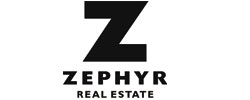 San Francisco, CA (PRWEB) July 09, 2014
San Francisco's residential real estate prices have been soaring since January of 2013, with inventory of available homes remaining at historic lows. Could it be after 18 months of bidding wars that buyers in the city have had enough? There is no statistical information yet to be sure, but the anecdotal evidence is mounting.
Many real estate agents report increasing numbers of their clients who wanted to buy dropping out of the market. Listing agents in neighborhoods all across the city report that they are still typically getting multiple offers, but the number of offers per home has dropped dramatically.
Tim J. Gullicksen's sincere hope is that there is a flattening of prices and a return to more rational behavior in the market. This sort of "gold-rush" fever he's been experiencing leads to increasingly speculative behavior, which is bad for the market and is not sustainable.
Once the market becomes more predictable, the move-up buyers can start to have confidence that they'll be able to find suitable replacement properties. That means more move-up buyers will put their current homes on the market, which will increase inventory further. It's a virtuous circle.
Gullicksen will be looking for the stats in the coming months to back up his intuitive sense of what the market's doing right now. If he's right, the pace of price increases should slow or even level off completely. The average number of days on market it takes to sell properties should start to increase. And lastly, the housing inventory, the Holy Grail, will start to increase.
About the company:
Tim Gullicksen has been a top-producing real estate agent since he first entered into the business, and takes great pride in managing every aspect of each transaction. After graduating from high school in the South Bay, Tim earned a bachelor's degree in political science and history from the University of California-Berkeley. He went on to earn his teaching credentials from JFK University in Orinda, and taught kindergarten in the San Jose Unified School District. He brings an educational approach to real estate developed from that background, and sees himself as a facilitator of property transactions. For more information, visit his website at http://www.timgullicksensf.com/.