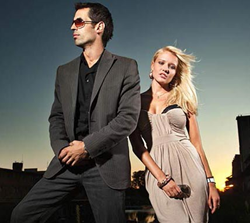 "First time home buyers are ready to buy, but unfortunately, aren't able to take advantage of the spring shopping season and low mortgage rates because of the lack of homes for-sale in their price range." ~ Stan Humphries, Zillow's chief economist
Minneapolis, Twin Cities Minnesota (PRWEB) May 22, 2014
Minneapolis taxpayers join Philadelphia, Phoenix, Seattle, and Washington, D.C., Atlanta, Denver, Detroit as recognized for having over 80% of all taxpayers earning more than $100,000 and who claim the first-time homebuyers tax deduction. Simultaneously, the Minneapolis Area Association of Realtor's April Report shows higher job growth than expected that may help Twin Cities first-time homebuyers with income qualifications needed to buy a home.
"Twin Cities tax credits can help first-time homebuyers pay the cost of raising a family, college debt, retirement savings or setting aside funds for home renovations. But each year, many taxpaying first-time homebuyer miss taking advantage of these credits, says Jenna Thuening, owner of Home Destination. "First-time homebuyers may even qualify for multiple tax credits that go unused. Learn more and save more, so you can buy your first home now and start building home equity."
"But it is important to recognize that only about 10% of taxpayers have adjusted gross incomes in excess of $100,000. Of those earning below that level, only 25% take advantage of the mortgage-interest deduction", according to National Affair's Rethinking Tax Benefits for Home Owners Spring 2014 publication.
According to First-Time Homebuyers, the forecast for Twin Cities first-time homebuyers "mortgage rates for 2014 is 5.50% by the end of next year due to the strong probability of Federal rate tightening policies in 2015. Furthermore, any bad news such as a prolonged government shutdown could cause rates to skyrocket to 6% to 7%". That creates a good reason to buy a first home as soon as possible before the opportunity of a lifetime may slip away for first-time homebuyers.
"As we head into home buying season, these markets show favorable conditions for first-time buyers, which is encouraging because these buyers are crucial to the housing market. First-time buyers have a widespread impact on the local housing markets. In transitioning from renters to owners, new buyers pay property taxes and other fees and taxes associated with homeownership that benefits local schools and services," said Steve Berkowitz, CEO of Move, Inc.
According to the NAR Homebuyer and Generational Trends Study, the top reasons a first-time homebuyer steps-out and buys a home are:
1. To Use the First-time Home Buyers Tax Credit - Thirteen percent of first-time homebuyers surveyed by the National Association of Realtors (NAR) last year said their first reason for buying a home - above any other reason - was because they could use the first-time homebuyers $8,000 federal tax credit.
2. Simply Want To Be A Homeowner - That was the second most popular answer after "I wanted to own my own home," though that more traditional reason was far and away the top choice at 53 percent.
3. 8 percent of first-time buyers surveyed chose their primary reason for buying was how affordable a home purchase is.
Summarizing the recent housing reports, Thuening says: "buying a home is still approximately a 20 percent savings over the cost of renting a home, and the affordability of buying a home is a strong attraction for first-timers to enter the Twin Cities real estate market sooner rather than later" Deducting mortgage interest from federal income taxes helps many home owners who itemize deductions to save even more. Unlike rent, which can be unpredictable, a fixed monthly mortgage payment will not increase. Borrowing money to purchase a home can be a good investment if used smartly.
Home Destination ensures that a first-time home buying experience in the Twin Cities is a rewarding start to home ownership. For help with all aspects of a home search, purchase and closing, call Jenna Thuening at 612-396-7832.