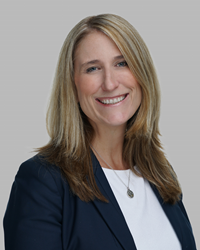 "First United always strives to ensure that a wide range of perspectives be considered while advancing diversity and inclusion efforts within our market areas." - Carissa L. Rodeheaver, CEO and President, First United Bank & Trust
FREDERICK, Md. (PRWEB) October 15, 2021
Carissa L. Rodeheaver, Chairman of the Board, Chief Executive Officer and President of First United Bank & Trust and Chuck Olsson, Vice President and Chief Human Resources Officer are proud to announce Denise D. Phelps as Vice President and Director of Diversity and Engagement, overseeing the Bank's diversity, inclusion, and equity (DEI) strategy within all the markets served by the company.
"It is with great pleasure that we announce Denise in this role. She will take on the important responsibilities of executing our ongoing vision and leadership related to the diversity and inclusion strategies at the Bank. First United always strives to ensure that a wide range of perspectives be considered while advancing diversity and inclusion efforts within our market areas. Denise will play an important role in driving these efforts forward as we continue to seek, attract, and retain diverse talent, so that we may continue to most effectively serve our diverse customers and communities." stated Rodeheaver.
Ms. Phelps has over 24 years of banking expertise and experience. Throughout her career at the bank, she has held various positions serving both existing and perspective customers of the bank, providing financial guidance and advice. Most recently, she served as the Director of Retail for Frederick, Washington and Berkeley Counties.
Denise is a graduate of Frostburg State University with a Bachelor of Science in Business Administration. She continued her education and received her MBA/MA in International Development from American University in Washington, D.C. Denise is also a top honors graduate of the Maryland Bankers School and was awarded the Lillian Moffett Award, one of the highest awards from MBA Bankers School. She is also a graduate of Maryland Executive Banking School.
Chuck Olsson commented, "We're excited about the potential of this role and for the positive impact that we know Denise will have on the community and the markets that we serve. She brings a high level of knowledge and professionalism to this position which will make her a tremendous asset to the bank and to the community."
Phelps is active in the community and supports many non-profits. Currently, she is serving as International Director for Civitan International, Advisory Board Member of the West Virginia Women's Business Center, and Membership Chair of Rotary Club of Martinsburg. Denise also served as President and Treasurer of Maryland School for the Deaf Foundation, International Committee Chair of Rotary Club of Frederick, and Treasurer of the Foundation for Children with Intellectual and Developmental Disabilities.
First United Corporation operates one full-service commercial bank, First United Bank & Trust. The Bank has a network of community offices in Garrett, Allegany, Washington, and Frederick Counties in Maryland, as well as Mineral, Berkeley, Harrison, and Monongalia Counties in West Virginia. First United's website can be located at MyBank.com. As of 6/30/2021, the corporation posted assets of $1.8 billion.