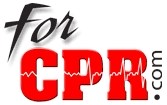 ForCPR.com was developed to bring students and instructors together – for free.
Philadelphia, PA (PRWEB) October 31, 2013
ForCPR.com, a public, online directory of First Aid, AED and CPR training instructors has launched a global campaign to expand the reach of its premier offering. First Aid and CPR trainers are often solo-practitioners that provide their services to small businesses and organizations in their local community. ForCPR.com provides a much needed service to help expand the reach of these practitioners in their local service area.
In addition to free directory listings, other service offerings include a basic website that is developed and customized by ForCPR.com staff. The website helps provide a location for students to view class schedules and learn about services provided by instructors. It also provides an opportunity for training instructors to reach a wider potential audience at a very low cost. Robert Dorfman, Project Team Lead, stated, "ForCPR.com was developed to bring students and instructors together – for free."
Setup for a basic website is provided at no cost and the training provider pays a $15.00 per month hosting fee for the site. An advanced website can be purchased for a one-time $99.00 setup fee and $20.000 per month which connects a custom domain name to the site and also provides features such as online class payments, unlimited pages, email and search engine optimized content.
About ForCPR.com
ForCPR.com was developed by a collaborative group of technology and advertising/marketing gurus who have a special interest and affinity for the work of CPR, AED and First Aid Instructors.
Team Lead, Robert Dorfman, is an advertising and marketing specialist with expertise in graphic design, print media, ad specialties, wearables and web solutions. Robert designed the overall graphics for the site and provides ongoing creative development of web templates and custom design configurations.
Robert has been an Emergency Medical Technician for over 25 years and certified CPR, AED and First Aid instructor. He has worked with several rescue squads and currently volunteers with Central Bucks Ambulance in Doylestown, PA.