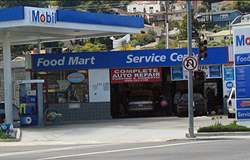 ...direct lenders do not have to abide by the same restrictions and guidelines adhered to by traditional banks...
Los Angeles, CA (PRWEB) June 11, 2015
According to data analyzed by Bloomberg in a May 21, 2015 article, last year was the biggest year on record for direct lending. Overall, direct lenders around the world lent $29.9 billion to borrowers seeking an alternative to bank loans. Because direct lenders do not have to abide by the same restrictions and guidelines adhered to by traditional banks, they are able to offer borrowers commercial loans with very attractive terms. As a leading direct lender, First Financial Capital explains that this rise in the market can be attributed to this and many other advantages direct lenders have over banks. Other advantages include:

Flexible Loan Terms – According to the California-based lender, direct portfolio lenders are able to offer mortgages with much more flexible payback periods. For example, First Financial Capital offers loans with a one to three year payback period. Borrowers have the option of paying only the interest for the first year of the loan so they are not overwhelmed by payments as they are repaying the loan amount.
No Prepayment-Penalties - First Financial Capital does not have any pre-payment penalties, allowing borrowers who wish to repay the loan may do so without high penalty fees. According to First Financial Capital, this "gives borrowers the freedom to refinance the loan if a more attractive rate becomes available."
Fully Capitalized – While some people might assume they'd have to go to a bank for a high-dollar loan, First Financial Capital is fully capitalized and more than capable of giving companies multi-million dollar loans. In fact, First Financial Capital states that their average loan "is anywhere from $1 to $25 million, with a minimum of $10 million for anyone seeking a loan for property outside the state of California."
High Loan-to-Value Ratios – Companies like First Financial Capital are willing to give out loans with higher loan-to-value ratios, backed by 1st trust deeds on all types of commercial real estate. In the past, First Financial Capital has been able to offer some borrowers loans up to a 80 percent LTV.
Special Purpose Financing – "Banks generally prefer not to give mortgages to cover special purpose, single-tenant buildings, because a loan default can be triggered by the failure of a single business," explains First Financial Capital. Direct lenders, on the other hand, are willing to finance special purpose business loans for both single-site business owners and those who manage many special purpose businesses. Gas stations, motels, and car washes are common examples of special purpose businesses funded by First Financial Capital.
About First Financial Capital
Since 2003, First Financial Capital has financed over $2 billion in special purpose property, and they are currently accepting commercial loan inquiries for loans exceeding $1 million. Borrowers looking to close on a piece of commercial property, can call First Financial Capital at (310)694-5060 to see what kind of terms are available to them. Anyone interested can also read more about the types of properties that they have funded at http://www.firstfincap.com.