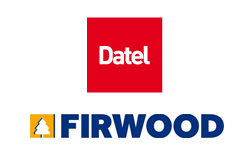 Our users have given me some good feedback, not just on the solution but on the support we've received from Datel and Sage throughout the implementation.
(PRWEB UK) 11 March 2014
Despite its strong 89-year track record, specialist paint producer Firwood Paints is not a business to stand still. The company has recently made the move to new Sage software. Managing Director Martin Wallen explains: "We'd had our old business system in place since the late nineties and it was struggling to keep pace with our expanding business requirements. We examined the foremost enterprise resource planning solutions, but kept coming back to Sage ERP X3, which Datel had recommended to us."
Warrington-based Datel has supported Firwood Paints' Sage solution for customer relationship management (CRM) for over fifteen years. Martin says: "Datel understand our business and provide first-class service, so their recommendation carried weight."
Firwood Paints chose the Standard Edition of Sage ERP X3. This offers a fast-track implementation of a system that unifies the functions of finance, distribution, manufacturing and CRM, and brings the benefit of modern functionality such as electronic document management.
The implementation has been very positively received within the business. Martin notes: "Our users have given me some good feedback, not just on the solution but on the support we've received from Datel and Sage throughout the implementation."
A major advantage in migrating to Sage ERP X3 has been the replacement of paper-based processes with electronic document management. Martin comments: "The whole sales order process has been streamlined. As soon as the sales order team has taken an order, the customer immediately receives an order acknowledgement by email. Purchase orders, remittances, invoices and statements, too, are sent electronically. Previously the sales order team did an invoice run and then put the invoices into envelopes. That's all disappeared."
There's been a measurable impact: "Our postage bill, which was escalating in line with rising postage prices, has plummeted dramatically. In the past, we'd typically be spending around £300 a month. In the first month with Sage ERP X3 in place, it fell dramatically to under £25. We also save the time previously spent in processing paper documents and we're communicating in the way that customers increasingly prefer."
Other benefits of implementing Sage ERP X3 include clearer management information, while the company's finance director is able to manage by exception as any anomalies are now clearly evident.
At an operational level, sales order staff are able to enter orders directly into the system. Martin says: "Staff no longer have to scribble down the details on a pad and type them up after the call. This has brought significant time-savings while also improving accuracy."
Martin sums up: "In Sage ERP X3, we have a modern system that supports us in delivering excellent service to our customers, with data across the full sales process integrated onto a single system running on one box."
For Datel, Account Development Director Andrew Pritchard comments: "We are delighted that Firwood Paints is experiencing such a wide range of benefits in migrating to Sage ERP X3. We are now working to bring the company's field sales team onto the system, to give them ready access to information such as stock levels when they are out on the road."
About Firwood Paints Ltd
Firwood Paints has been developing and producing quality paints for industrial, trade, decorative and DIY markets since 1925. Firwood also produces coatings for the aerosol packing industry, defence applications and facilities maintenance. From its manufacturing site in Bolton, products are distributed across the UK and overseas.
About Datel
Datel is the leading Sage Business Partner in the UK, providing Sage consultancy, implementation and support for Sage 200, Sage Line 500, Sage ERP 1000, Sage ERP X3, SalesLogix, Sage CRM and Sage Tax. Datel also offers its own innovative FUSION range, a suite of products that enhances and extends core Sage functionality.
Headquartered in Warrington, Datel also has offices in Leeds and the Netherlands, employing a loyal team of over 150 highly skilled people who look after its growing base of more than 900 customers worldwide.