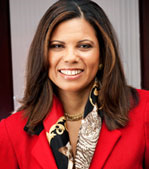 Any manager that disregards capacity limits of less liquid spaces, like the frontier markets, puts their clients' returns in peril.
Philadelphia, PA (PRWEB) February 07, 2017
FIS Group, a manager of U.S. and global developed, emerging and frontier markets equity portfolio strategies, today issued its latest 2017 Outlook for Frontier Markets titled "Big Winners in the Neglected Frontier Universe". The analysis concludes that frontier markets remain attractively priced, with much lower valuations, relative to developed markets.
"We remain bullish on Argentina, Vietnam, frontier Europe, and Pakistan," says Tina Byles Williams, CEO and CIO of FIS Group. "In capacity constrained markets like these, we continue to favor smaller, high-conviction frontier markets managers and processes that are not reliant on high levels of liquidity in the asset class for their strategies."
The 2017 Outlook for Frontier Markets also provides commentary on the macroeconomic landscape in Argentina, Vietnam, frontier Europe, Pakistan, and select parts of the Middle East, and Africa:
Argentina appears poised for bull market returns for the next few years. Valuations are reasonable, market reforms are expected to continue, and falling inflation and interest rates support growth.
Vietnam has new regulatory and structural catalysts that are adding depth and liquidity to the market. Additionally, 10 years of strong economic growth have not been reflected in the stock market.
Frontier Europe countries benefit from improving Eurozone growth. A turnaround in the Russian market will boost regional funds with frontier Europe exposure and add liquidity to a reasonably priced and neglected region.
Pakistan's structural reforms are bringing local investors back to the market. Interest rates are low, which is positive for risk assets, and the market is being upgraded from frontier to emerging this year.
Middle East, specifically the Gulf Cooperation Council markets (Kuwait, Oman, and Saudi Arabia) face fiscal pressure and policy uncertainty. Valuations are also uncompelling and make this region unattractive.
Africa, specifically Sub-Saharan Africa (Nigeria, Morocco, and Kenya), were all overbought in 2016. Nigerian consumer stocks continue to remain overbought, but financials look attractive. Kenya is poised for some macro-adjustments and policy uncertainty in the financial sector. Finally, Morocco's valuations are at their post Global Financial Crisis highs.
A major theme across frontier markets is that a few of the largest global frontier markets managers continue to manage what can be viewed as a systemically perilous percentage of the asset class causing some unique distortions in the market. "We prefer managers that see headwinds in those overbought aspects of the market. Large managers and large products are not agile in capacity constrained markets. We profiled four managers as being dangerously large in their frontier strategies. As of 1/11/17, one finished 9% behind the index as the worst manager in the universe and another was in the bottom decile of its peer group. Any manager that disregards capacity limits of less liquid spaces, like the frontier markets, puts their clients' returns in peril," adds Byles Williams. In addition to the 2017 Market Outlook, Ms. Byles Williams contributes to FIS Group's Market Outlook series on a quarterly basis, based on research that examines market conditions over a three-to-six month period. The last Market Outlook was published in January 2016.
About FIS Group
FIS Group is an investment management firm that provides customized manager of managers investment solutions for institutional investors. For 20 years, we have delivered risk-adjusted returns by conquering the complexity of identifying high skill, high active share entrepreneurial managers that have gone largely undiscovered by the institutional investor community. Unique among our peers, FIS Group enhances risk-adjusted returns by using macro strategy insights to allocate capital among the managers and/or through a global macro tactical completion strategy. Our culture is a fusion of relentless curiosity and a scientific, disciplined process.