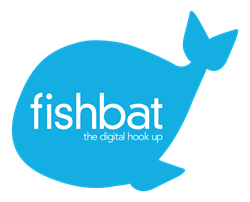 Bohemia, NY (PRWEB) February 07, 2014
fishbat, a leading online marketing firm, discusses the benefit of making intelligent branding decisions even though they may affect the bottom line.
According to a February 5th article from CNN.com titled "CVS stores to stop selling tobacco," CVS Caremark will completely phase out the sale of cigarettes and all tobacco products in its stores by October 1. As the brand changed to promote more health conscious behavior, selling cigarettes seemed to be inconsistent with the brand message. As the largest pharmacy in the United States with more than 7,600 stores nationwide, the company estimates a $2 billion loss as a result of the tobacco ban. CVS/pharmacy is the first national pharmacy chain to remove tobacco products.
The article also notes that the same day the company announced the ban they also announced plans to launch a national smoking-cessation program to start in the spring at their CVS/pharmacy, CVS Minute Clinic locations and online.
Justin Maas, vice president of client relations at online marketing firm fishbat, says this an extremely bold, smart, well-timed move on behalf of CVS. "This is sending a very strong core message that the company is putting their consumers ahead of their bottom line," he says. "It is the first in its retail category to make such a move and has secured its place as the leader of the pack as a result. In the big picture, the brand is now stronger than ever and that is worth more than the revenue loss."
Mass adds, "Timing the announcement with the FDA launch of its campaign against teen smoking and creating their own smoking cessation program shows the company is on board with making a healthy America. The overwhelmingly positive reaction from the media, consumers, former smoker President Obama and health officials will only strengthen CVS' relationship with doctors who are a key component the company's mission and overall success. This is a complete win win for all."
fishbat is a full-service digital marketing firm and social media agency dedicated to connecting all types of businesses with their target audiences in the most effective and efficient way. Through innovative strategies in social media management, search engine optimization (SEO), branding, web design, reputation management and public relations, fishbat promotes a consistent and professional online voice for all of its clients.