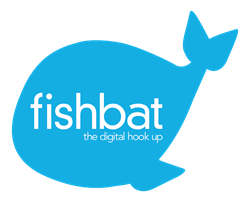 Bohemia, NY (PRWEB) February 22, 2014
fishbat, a leading Long Island SEO firm, reports that LinkedIn now allows all members to create shareable articles.
According to a February 19th article posted by Fox Business titled, "LinkedIn Opens 'Influencer' Blogs To All Members," LinkedIn is trying to become more like Facebook by allowing all members to create shareable articles, a feature once only available to well-known business personalities such as former New York City mayor Michael Bloomberg and billionaire Richard Branson.
The article says, LinkedIn recently announced that its page views have declined for the second straight quarter. The company hopes that allowing all members to publish articles will create more activity on the site. The article says the new update is an attempt to turn LinkedIn into a "white-collar Facebook." The article states that LinkedIn has been going down this path for several years now. Once a social network mainly for those looking for employment and those looking to hire, LinkedIn has grown into a more common social network, with a professional twist.
Justin Maas, vice president of client relations at leading Long Island SEO firm fishbat, says that allowing all members to create shareable articles is a step in the right direction for LinkedIn. "LinkedIn has evolved from a platform primarily based on business recruitment into a full-fledged social network. It only makes sense to allow members to create shareable articles. LinkedIn also sees this as an opportunity to pull in more revenue. Like most other social networks, LinkedIn places advertisements in user's timelines, so an attempt to increase page views is a smart decision."
Maas says, LinkedIn's Influencer update could also mean big things for content marketers. "LinkedIn has a huge user base, with a plethora of users looking to network and expand business opportunity," he explains. "It's a marketers playground. This could place LinkedIn at the forefront of the content marketing industry. By sharing useful, high quality content, marketers will be able to establish business relationships and generate even more leads."
fishbat is a full-service digital marketing firm and social media agency dedicated to connecting all types of businesses with their target audiences in the most effective and efficient way. Through innovative strategies in social media management, search engine optimization (SEO), branding, web design, reputation management and public relations, fishbat promotes a consistent and professional online voice for all of its clients.
#####