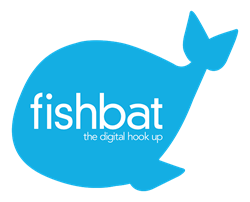 Bohemia, NY (PRWEB) February 25, 2014
fishbat, a leading Long Island web design firm, discusses how Gmail is changing the email marketing game.
According to a February 20th article posted on PC World titled "Gmail Adding Prominent 'Unsubscribe' Option to Marketing Emails," Google is adding an easy way for Gmail users to unsubscribe from marketing emails. While the new feature looks to be both good and bad for email marketers, only time will unveil its true effects.
The article says that the feature is good for email marketers because it prevents users from marking unwanted emails as spam. When enough users mark an email as spam, emails by that business or company are automatically sent to spam for all users, which can be disastrous for email marketing. The new feature would allow users to easily unsubscribe from the emails instead of marking them as spam.
Though the new feature saves emails from going to spam, email marketers will likely lose a significant amount of subscribers as an effect. Many marketers determine their success on how many people subscribe to their emails, and this new feature could hurt their subscriber numbers.
Justin Maas, vice president of customer relations at fishbat, a leading Long Island web design firm, says that email marketers should not fear Gmail's new feature. "Gmail's new feature could actually strengthen your email marketing strategy," he says. "Users are able to easily unsubscribe, so you can focus on the customers who do want to read your emails. Instead of basing your campaigns off of inaccurate, inflated numbers, this new feature will allow you to estimate the true demand for your product or service and market it accordingly. 'Fake' subscribers inflate your numbers, and they do nothing to help grow your business. Gmail is doing email marketers a favor. Now it will be up to email marketers to take advantage of it."
fishbat is a full-service digital marketing firm and social media agency dedicated to connecting all types of businesses with their target audiences in the most effective and efficient way. Through innovative strategies in social media management, search engine optimization (SEO), branding, web design, reputation management and public relations, fishbat promotes a consistent and professional online voice for all of its clients.
###