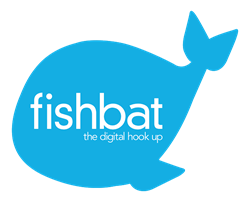 Bohemia, NY (PRWEB) February 27, 2014
fishbat, a leading online marketing company, discusses four ways to use Facebook for B2B marketing.
According to a February 18th article posted by Search Engine Journal titled "4 Ways to Capture B2B Leads from Facebook," almost all B2C (business to consumer) companies take advantage of what social media has to offer, but not many B2B (business to business) companies have yet to embrace it.
Justin Maas, vice president of client relations at leading online marketing company fishbat, explains that there are many ways for B2B to use Facebook just has B2C businesses do. "Most of the world's transactions are done via business to business, so there is no reason they should not employ the same strategies that work for B2C companies," he says. "B2C companies have been using social media to increase their brand awareness and boost their revenue for a while now. There is no reason B2B companies cannot do the same."
Maas discusses four ways businesses can use Facebook for marketing.
1. Targeted Advertisements – "Paid advertisements on Facebook are a great way for businesses to reach other businesses," he says. "Advertisements can target specific demographics by interests, locations, and more. It is also very simple to figure out the ROI of the paid advertisements."
2. Specialized giveaways and prizes – "Just like B2C companies, B2B companies can use giveaway prizes to attract potential clients," Maas explains. "The prizes just need to be altered to attract the right people. Instead of offering gift cards, perhaps golf clubs or something cool for the office."
3. Network with the decision makers – "Another great thing about Facebook networking is the ability to network directly with a company's decision makers," Maas says. "After a relationship is established with a decision maker, an idea can be pitched without having to break through the corporate barriers."
4. Use your industry connections – Maas says every businessperson on Facebook has family, friends, and peers in their industry in their network. "This is a great place for potential leads for B2B companies," he says. A lead based off someone in your network is worth 100 generic leads, the article says.
fishbat is a full-service digital marketing firm and social media agency dedicated to connecting all types of businesses with their target audiences in the most effective and efficient way. Through innovative strategies in social media management, search engine optimization (SEO), branding, web design, reputation management and public relations, fishbat promotes a consistent and professional online voice for all of its clients.
#####