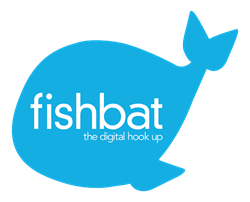 Bohemia, NY (PRWEB) March 25, 2014
fishbat, a leading online marketing firm, discusses how Twitter's new tweet visibility feature allows users to see how far tweets reach.
According to a March 22nd article posted on PC Magazine titled "Twitter Adds Tweet View Counts to iOS App," Twitter is adding a new feature to its app for iOS, the iPhone's operating system. The new feature allows users to view how many people saw the tweet. So, for instance, when a user tweets using the iOS app, they will be able to see the number of people that see their tweet under the message.
This feature is very beneficial for small businesses and people looking to increase their Twitter impact. Facebook has a similar feature for pages and groups on their network. Users can see how many people view their posts. By seeing how many people view a post, it is easier to see what type of posts or tweets people like best. For example, pictures generally gain more views than text. Pictures are easier to view quickly and are easily shared.
Justin Maas, vice president of client relations at fishbat, an online marketing firm, expects the feature to expand to more than just iOS. "Twitter probably used iOS to see if the view count feature would be successful," he says. "As the feature expands, expect it to grow more popular. For brands, this feature is invaluable. Not only does it allow them to see how many people viewed their tweet, but it also provides insight into what types of tweets perform better."
Maas says small businesses should use this feature to their advantage to increase their impact in the market. "The feature is very important to social media marketing and can revolutionize the way brands use Twitter. I expect Twitter to add more features like this to compete with Facebook."
fishbat is a full-service digital marketing firm and social media agency dedicated to connecting all types of businesses with their target audiences in the most effective and efficient way. Through innovative strategies in social media management, search engine optimization (SEO), branding, web design, reputation management and public relations, fishbat promotes a consistent and professional online voice for all of its clients.