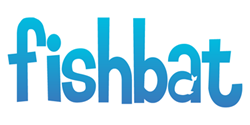 Bohemia, NY (PRWEB) August 15, 2013
On August 15, Internet marketing company fishbat responds to an article published on Mashable, which details the results of a recent study conducted by Twitter that analyzes the reasons behind why videos go viral.
According to the article published on Mashable on August 13 titled "Watch Videos Go Viral on Twitter," going viral may not be an easy task, but there are a few factors that can come into play when creating buzz.
The study, conducted by Twitter UK's research team, analyzes three popular viral videos in an attempt to figure out just why they went viral in the first place, the article says. The results were largely inconclusive with no specific reasoning found, but researchers discovered some interesting factors that contribute to "virality" throughout the study. For example, a popular Vine video of "Ryan Gosling won't eat his cereal" spread like wildfire across the Internet in June, not because of the original poster, but because it was shared out by popular Twitter handles like @BestVinesEver and @VineLoop. This caused the small video to be seen by millions of people instantly.
Justin Maas, vice president of client relations at Internet marketing company fishbat, says that while 'virality' is sporadic, it can also prove to be a massively helpful tool for brands. "If a brand posts a video on Instagram, Vine or YouTube and it is suddenly picked up by dozens of popular video sharing companies, then there is no doubt that this new found popularity will cause a surge in traffic or a massive increase in a consumer base."
Aside from getting a lucky share the study also found that by uploading a video that is extremely unique in its style might cause it to go viral. Those results showed more success from the original uploader early on compared to its share-outs by.
With the uniqueness of a video, the article says the ultimate way to go viral discovered by the study is to release something that will no doubt spark conversation both on and offline.
"Conversation is key," Maas says. "Producing content that is aesthetically pleasing, entertaining and can spark discussion is crucial to ensuing success. Conversation allows the content to avoid burning out after the first week or two of it being posted. It uses a surge of traffic and keeps it running as long as people are still talking about it, which can sometimes last for months."
fishbat, Inc. is a full-service digital marketing and social media agency dedicated to connecting all types of businesses with their target audiences in the most effective and efficient way. Through innovative strategies in social media management, search engine optimization (SEO), branding, web design, reputation management and public relations, fishbat promotes a consistent and professional online voice for all of its clients.
#####