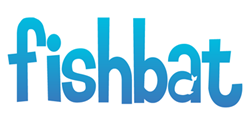 Bohemia, NY (PRWEB) August 16, 2013
On August 16, online marketing company fishbat responds to an article published on Facebook's business blog, which details the recent changes made to the network's news feed feature and how it will effect brands and users.
According to the article published on Facebook for Business on August 6 titled "News Feed FYI: A Window Into News Feed," Facebook is once again updating the algorithm behind its notorious news feed feature.
The improved algorithm takes stories that users may not have seen due to their low level on the news feed and places them at the very top. The article says the change was an attempt to give people an opportunity to engage with popular posts they might not have previously seen.
Justin Maas, vice president of client relations at online marketing company fishbat says, this new feature will change how brands produce Facebook content. "I think with the new changes, we will see a large increase in the amount of content brands will produce on their pages," he says. "If a standard Facebook user is able to see older posts, he or she might have missed at various times throughout the day, then what's stopping brands from simply producing even more content to get it seen multiple times?"
Before implementing the update site wide, the article says Facebook tested out the new algorithm with a few users. The results showed "a 5% increase in the number of likes, comments and shares on the organic stories people saw from friends and an 8% increase in likes, comments and shares on the organic stories they saw from Pages."
Maas says the goal for most brands is to attract traffic to both their personal websites and their Facebook pages. "By ensuring that loyal fans get a second or third opportunity to see a post by a company they like will almost guarantee more traffic," he says.
Previously, people only tended to read a little over half the stories they see on their news feeds on average, the article says. They simply don't scroll down far enough to see the other stories. Once the algorithm was in place, that little over half percentage jumped to 70%.
fishbat, Inc. is a full-service digital marketing and social media agency dedicated to connecting all types of businesses with their target audiences in the most effective and efficient way. Through innovative strategies in social media management, search engine optimization (SEO), branding, web design, reputation management and public relations, fishbat promotes a consistent and professional online voice for all of its clients.