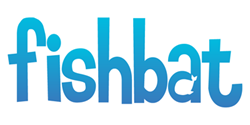 Bohemia, NY (PRWEB) August 17, 2013
On August 17, social media agency fishbat weighs in on an article published by Mashable on July 31st, titled "If Facebook Can Profit from Your Data, Why Can't You?" which discusses a new feature that allows users to share their own personal information.
According to the article, Reputation.com, which provides users with tools that aid in data collection and reputation management, will offer a new feature called "Customer Data Vault" by the end of the year. The feature will give customers the ability to share their personal information with certain companies in return for discounts and other perks, the article says.
The article says users will be able to share home and family addresses, buying habits, professional histories, salary, and income information. They can also pick and choose what type of companies can see the information. For instance, a customer may let airlines have access to information about their income level if they are a frequent flyer, which might lead to offers of loyalty points or an upgrade on their next flight.
The article says some experts are skeptical about Reputation.com's approach. They believe that demographics and other personal information are rarely useful. The opponents say analyzing customer behavior, which companies can already acquire through various types of customer interaction, is more important.
Justin Maas, fishbat's vice president of client relations, can see both sides of the argument. "On one hand, a [social media agency could cut down a lot of time by using this type of feature when doing research for their clients," he says. "Collecting data is useful to find out who will use your product, but even if you gather every bit of information about a person, it still won't tell you how they truly feel about it. Fan engagement and developing loyalty is more valuable in the long run than ads which give little perks to the customers. If a similar company offers better discounts or services in their ads than your company, the user might end up using that product over yours."
Overall, Maas says the most important quality of the feature is that it's completely voluntary. "The general public has become extremely concerned when it comes to their privacy," he says. "That's because anyone can easily search for information on someone if they know where to look. A customer might be more willing to share their information if they're asked permission and are given something in return."
fishbat, Inc. is an award-winning, full-service [online marketing firm and social media agency. We're branding experts dedicated to making your business a part of conversations that are already happening. Through social media management, search engine optimization (SEO), web design, and cutting-edge public relations strategies, we can raise awareness of your brand, strengthen your corporate image, and place your business in front of your ideal audience.