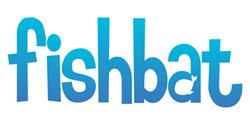 Bohemia, NY (PRWEB) August 20, 2013
On August 20, fishbat, one of the nation's leading Internet marketing companies, comments on an article published by International Business Times, which discusses Facebook's recent acquisition of Mobile Technologies and its effect on social media advertising.
According to an article published by International Business Times on August 13th titled "Facebook's Latest Acquisition of Mobile Technologies Could Help Expand Its Global Reach and Mobile Presence," Facebook bought Mobile Technologies, a company that develops speech recognition and machine translation products.
The article says the acquisition was expected. Facebook recently revealed that it had plans to integrate voice commands into its platform in the future. This could potentially allow users to browse and navigate pages by talking. "Mobile Technologies' speech recognition and machine-translation expertise also could help Facebook support cross-language chats, or let users post Facebook news feeds in one language and then display them in a different language of their choice," the article says.
Justin Maas, vice president of client relations at fishbat, one of the nation's leading Internet marketing companies, says the acquisition could open up a world of opportunity for Facebook. "For a company that's been at the top of its advertising game, this could push them even further ahead," Maas says. "Allowing users to browse Facebook by speaking could break the language barrier and make the platform accessible to more users and international advertisers."
Maas says that Facebook's choice to acquire Mobile Technologies was very strategic. "Mobile Technologies found most of its success after it launched Jibbigo in 2009, an app that could translate over 25 languages," he says. "Facebook knew that this app and the creation behind it could be extremely useful. Using this technology, Facebook could really set itself as an international communication innovator and make it easy for advertisers to market to global consumers."
fishbat, Inc. is a full-service digital marketing and social media agency dedicated to connecting all types of businesses with their target audiences in the most effective and efficient way. Through innovative strategies in social media management, search engine optimization (SEO), branding, web design, reputation management and public relations, fishbat promotes a consistent and professional online voice for all of its clients.
#####