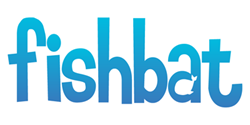 Bohemia, NY (PRWEB) August 21, 2013
On August 21, leading Internet marketing company, fishbat, comments on an article published by Mashable regarding the soon-to-come Facebook video ads.
According to an August 8th article published by Mashable, titled "Analyst Prediction:
Facebook Video Ads Will Generate $1 Billion in 2014," Facebook video ads will prove to be very popular among online marketers. A new report, generated by Morgan Stanley predicts that Facebook's new video ads could generate over $1 billion next year.
The anticipated 15-second Facebook video ads, which are expected to roll out later this year, will appear on news feeds without sound, the article says. However, if a user activates the volume, the ad will replay with sound. While the idea of generating revenue might make Facebook stock holders happy, users might be a little disgruntled at the thought of having videos automatically playing in the middle of their newsfeed. However, the article says it will be a feature for online marketers to watch.
Justin Maas, vice president for client relations at Internet marketing company fishbat says video ads generally work better than text ads because they catch a consumer's attention. "Adding video advertising to Facebook is going to be a really big opportunity for online marketers," he says. "Businesses have advertised on Facebook since they discovered that it was an effective way of communicating with their customers. It's the best place to reach most target demographics on a platform they use constantly. The video ads could be priced in the low $20s on a CPM basis, which is reasonable for a video ad."
Even though Facebook video ads have not been launched yet, Maas says this report takes many things into account, including the steady growth of the social network itself and the rise of YouTube video ads. "To compete with YouTube ads, Facebook will really be putting its all into this project," he says. "Facebook will want to take over the advertising market again and it wont let YouTube stand in the way. YouTube video ads are predicted to generate $4 billion by the end of this year, so Facebook will want to get ahead."
fishbat, Inc. is a full-service digital marketing and social media agency dedicated to connecting all types of businesses with their target audiences in the most effective and efficient way. Through innovative strategies in social media management, search engine optimization (SEO), branding, web design, reputation management and public relations, fishbat promotes a consistent and professional online voice for all of its clients.
#####