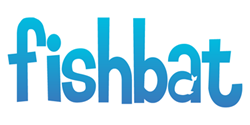 Bohemia, NY (PRWEB) August 28, 2013
fishbat, one of the nation's leading online marketing firms, responds to an article published on Mashable, which details Pillsbury Toaster Strudel's latest approach to digital marketing.
According to the article published by Mashable on August 26 titled "Eat What you Tweet: Toaster Strudel Personalizes Pastries on Twitter," Pillsbury's Toaster Strudel has formulated an interesting approach to engage its audience. Toaster Strudel created their online presence only a few weeks ago. Since then, the article says Pillsbury pastry has amassed 55,000 Facebook "likes" but only a mere 150 Twitter followers. In an attempt to increase the value of its online presence, Toaster Strudel came up with a creative solution.
Enter Strudel Düdeler: "A machine powered by tweets [that] makes icing art on your Toaster Strudel." Fans of the pastry simply hashtag #StrudelArt and tweet about how they start their morning. The Düdeler does the rest. The article says it creates icing art on a freshly made Toaster Strudel and the photo is shared out on Toaster Strudel's Twitter page.
Justin Maas, vice president of client relations at fishbat, says this is a fresh approach to marketing. "I'm always blown away by the new approaches online marketing firms and brands are taking to engage with their audience," he says, "In the digital marketing industry, brands and advertising firms are always looking for fun ways for consumers to interact. This campaign is ingenious. Pillsbury is demonstrating the power of social media, the quality of its Toaster Strudel product, and the impact of an easily shared image. It's an extremely smart strategy and I commend them for it."
Maas says while Toaster Strudel hasn't gained too many followers, he is confident that this marketing strategy will prove effective. "Pillsbury is relying on fans to share out the photos they produce," he says. "They're fun photos that will undoubtedly bring new traffic to the brand's page and help it earn more followers. I don't know if they should ever get rid of the Düdeler. Right now it seems like the perfect tool to keep people coming back."
fishbat, Inc. is a full-service digital marketing and social media agency dedicated to connecting all types of businesses with their target audiences in the most effective and efficient way. Through innovative strategies in social media management, search engine optimization (SEO), branding, web design, reputation management and public relations, fishbat promotes a consistent and professional online voice for all of its clients.
#####