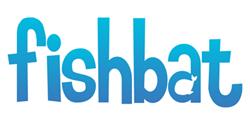 Bohemia, NY (PRWEB) August 29, 2013
Online marketing firm fishbat responds to an article published on Mashable, which reviews the details of Facebook's new 'shared album' feature and what it means for the future of how users interact on the site.
According to an article published by Mashable on August 26 titled "Facebook Unveils Shared Photo Albums," Facebook will release an update that will change the way people share photos in the next few weeks. In an effort improve sharability, the update will allow up to 50 users to contribute photos to a specific album. The owner of the original album is able to choose what photos are approved.
Justin Maas, vice president of client relations at fishbat, an online marketing firm explains. "It's a long overdue update," he says. "Users that attend a common event together will be able to share photos in one unified album. Currently, privacy settings and friend requests could prevent people from seeing other pictures from a specific event. With the update, all the photos of your wedding, football game, vacation, or any other event can be neatly sorted in one big album."
However, shared albums will not be available for Pages, the article says. This means brands might find it difficult to make use of the update.
Maas says the new update will provide a lot of new opportunities. "Finally, we are able to collect all of our photos from an event and put them all in one place, where everyone can access them," he says. "I don't think it will be long before Facebook expands the feature to brands. It would be a great form of interaction for fans of common brands. They could use the feature to hold photo contests or create an album where people can share photos that they want the brand to share out on their site. The possibilities are endless."
fishbat, Inc. is a full-service digital marketing and social media agency dedicated to connecting all types of businesses with their target audiences in the most effective and efficient way. Through innovative strategies in social media management, search engine optimization (SEO), branding, web design, reputation management and public relations, fishbat promotes a consistent and professional online voice for all of its clients.
#####