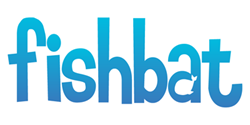 We are judged by the company we keep
Bohemia, NY (PRWEB) August 31, 2013
Social media agency fishbat responds to an article published by CNN Money, which details how financial companies are using a person's social media connections to determine creditworthiness.
According to the article published by CNN Money on August 27 titled "Facebook Friends Could Change Your Credit Score," more financial lending companies are researching a borrower's social networks to determine if they are credit worthy. Companies like Lenddo use Facebook to see if the loan applicant can be trusted to pay back their loans by analyzing the borrowing habits of their friends. If the applicant's friend defaulted on their loans, it could get that person rejected.
In the article, Jeff Steward, CEO of Lenddo, says, "It turns out humans are really good at knowing who is trustworthy and reliable in their community. What's new is that we're now able to measure through massive computing power."
Justin Maas, vice president of client relations at social media agency fishbat, says the financial sector is starting to use big data more than ever. "The data compiled from all social networks is highly valuable," he says. "These social media companies have more personal information on users than the federal government. Major financial lenders are looking to use this information to see if people are trustworthy enough to lend money to. They don't want to approve loans for people who are likely to default or be late on payments."
Maas says social media reveals a lot of information about a person. "We are judged by the company we keep," he says. "Banks and financial lenders are using this mantra to accept or deny people applying for loans. The best way to tell if they are going to be a good borrower is to look at their friends credit scores."
fishbat, Inc. is a full-service digital marketing and social media agency dedicated to connecting all types of businesses with their target audiences in the most effective and efficient way. Through innovative strategies in social media management, search engine optimization (SEO), branding, web design, reputation management and public relations, fishbat promotes a consistent and professional online voice for all of its clients.
#####