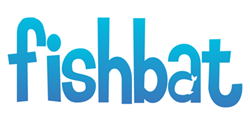 Bohemia, NY (PRWEB) September 03, 2013
Online marketing company fishbat responds to an article published on Mashable, which discusses the upcoming changes to Facebook's business promotional policy and how the changes will affect marketers.
According to the article published by Mashable on August 28 titled "Facebook Introduces More Business-Friendly Promotions Policy," Facebook is starting to roll out new updates to its Pages feature that will make it easier for businesses around the world to hold contests and launch promotions directly from the social network.
The new update will allow for a series of different promotions. For example, the article says "if a small business wants to launch a contest based on the number of likes a post receives, it can do so directly on its Page, without requiring a third-party app."
The article says the update will make it easier for small and large businesses to spread awareness about a new product, promotion, or maybe even a new location. It's really a simple way for companies to launch promotions without the hustle and bustle that it tends to require.
Justin Maas, vice president of client relations at online marketing company fishbat, says the new update will help businesses immensely. "With this new update, businesses will be able to hold more promotions and save money," he says. "By skipping the middleman, a brand can be the one directly responsible for every stage of the contest and the simplicity will definitely attract more users. Maybe someday we will see an update that lets users hold contests on their personal pages."
Maas says this update is also a safer option for businesses. "Many third party applications have access to your page information," he says. "Hackers can typically find this information through third party apps. Because this new update is directly through Facebook, brands can be confident that their information is secure."
fishbat, Inc. is a full-service digital marketing and social media agency dedicated to connecting all types of businesses with their target audiences in the most effective and efficient way. Through innovative strategies in social media management, search engine optimization (SEO), branding, web design, reputation management and public relations, fishbat promotes a consistent and professional online voice for all of its clients.
#####