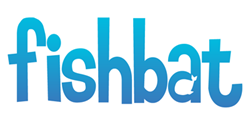 Bohemia, NY (PRWEB) September 04, 2013
Online marketing company fishbat responds to an article published by Mashable, which details how the new 1888 Hotel has redefined the way social media intertwines with travel.
According to the article published by Mashable on September 3rd titled "Instagram Hotel Features Selfies and Digital Murals," the new hotel, located in Sydney, Australia allows guests to snap "selfies" and display their own personal voyages with family, friends and fellow travelers. The hotel even offers several competitions. Travelers who can best capture the beauty of the $30 million establishment win a free night's stay.
In the article, Paul Fischman, CEO of 8Hotels, says, "There has always been a strong, intrinsic link between travel and photography, but the advent of social media and Instagram has made photo-sharing an even bigger part of the traveler's experience…People not only want to visit and stay in beautiful places, they also want to capture and share it with their friends and network as it happens."
Justin Maas, vice president of client relations at online marketing company fishbat, says the expanding relationship between social media and photography has affected the way we travel and communicate. "A decade ago, with the onset of the first camera phone, sending photo text messages of your trip was a big deal," he says. "Now, social media and the continued need for human connection have made it easy for social media-themed hotels to succeed. Travelers want to share images of their vacation, so this hotel is just the start of a growing trend for social hotels. Now, you can virtually bring along any family member and involve them in your daily activities through the use of social media."
Maas says the union of social media and photography are only just beginning. "Though technology is always changing, two things never will: the need for social connection and travel," he says.
fishbat, Inc. is a full-service digital marketing and social media agency dedicated to connecting all types of businesses with their target audiences in the most effective and efficient way. Through innovative strategies in social media management, search engine optimization (SEO), branding, web design, reputation management and public relations, fishbat promotes a consistent and professional online voice for all of its clients.