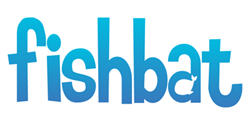 Bohemia, NY (PRWEB) September 23, 2013
fishbat, a leader in social media agencies, responds to an article published by the Guardian, which details how BlackBerry is allowing iPhone and Android users to download its messaging service.
According to the article published by the Guardian on September 15 titled "BlackBerry Messenger coming to iPhone and Android: Will it be in time?" BlackBerry is making its infamous smartphone messaging app, BlackBerry Messenger, available to iPhone and Android users. The move comes as an attempt to rival another popular messaging app, WhatsApp. The article says this is the first time BBM will be available on non-BlackBerry devices.
Since 2012, the article says BlackBerry's user base has declined as the popularity of iPhones and Android phones increased. In an effort to save the company, BlackBerry is trying to break into the phone messaging market. The new iPhone and Android apps will "support file sharing, group messaging of up to 30 friends, and the sending of voice notes," the article says.
Justin Maas, vice president of client relations at fishbat, a leader in social media agencies, says BlackBerry's BBM introduction to iPhone and Android users is big news. However, it might not be as good for the company as they think. "One of the main reasons people bought BlackBerries was for their BBM capabilities," he says. "Now that iPhone and Android users will be able to download the app, people might not be more inclined to purchase BlackBerry devices. I'm not so sure this is a smart move by the company, but I do expect a lot of people to download the app."
fishbat, Inc. is a full-service digital marketing and social media agency dedicated to connecting all types of businesses with their target audiences in the most effective and efficient way. Through innovative strategies in social media management, search engine optimization (SEO), branding, web design, reputation management and public relations, fishbat promotes a consistent and professional online voice for all of its clients.