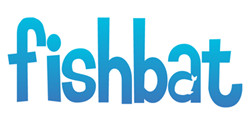 Bohemia, NY (PRWEB) October 30, 2013
fishbat, a leader in online marketing companies, responds to an article published by Time on October 25th, which reports that an increasing amount of people are receiving their news through Facebook posts.
According to the Time article titled "Survey: Facebook Not a News Destination, but Great for Exposure," a national survey conducted by Pew Research revealed that a significant number of people are getting their news through Facebook, even though they do not actively seek it out. Pew describes the viewing of news on Facebook as "common but incidental." This means that people do not login to Facebook seeking news, but a majority of those polled end up reading news while browsing the social network.
The article says, "The survey provides evidence that Facebook exposes some people to news who otherwise might not get it." However, the educational value of the news that spreads on Facebook is not terrific. For example, celebrity and entertainment news are by far the most popular categories of news circulating on Facebook.
Justin Maas, vice president of client relations at fishbat, a leader in online marketing companies, says that news on Facebook is keeping those who might not read the news informed. "While I would advise people to keep themselves updated on news through reputable sources, the reality is that there are some people who are not interested in traditional news. For these people, Facebook is a useful tool to stay informed."
Nonetheless, Maas believes that relying on news posted to Facebook can be dangerous. "A lot of false information gets posted to Facebook. You need to be real careful in what you choose to believe. Many Facebook users post news stories that are odd or out of the ordinary. It's always important to check news sources when a link is posted to Facebook before sharing it out."
fishbat is a full-service online marketing company and social media agency dedicated to connecting all types of businesses with their target audiences in the most effective and efficient way. Through innovative strategies in social media management, search engine optimization (SEO), branding, web design, reputation management and public relations, fishbat promotes a consistent and professional online voice for all of its clients.