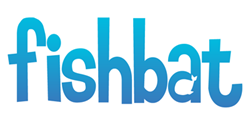 Bohemia, NY (PRWEB) November 07, 2013
Online marketing firm fishbat comments on an article published on USA Today regarding how social media is becoming a popular tool for professors.
According to a November 2nd article published on USA Today titled, "More professors using social media to teach," more professors are turning to social media as a way to interact with students. The use of social media is growing and the article says, "41% of college professors use social media as a teaching tool, up from around 34% in 2012."
Many professors have decided to integrate social media into the learning process by helping students create a more "professional online footprint" and learn how to use social media in a professional manner.
Justin Maas, vice president of client relations at online marketing firm fishbat, believes that the use of social media in the classroom would be very beneficial to students. "Many young adults use social media recreationally, so making the transition to use social networks more professionally could be difficult," Maas says. "By teaching students how to make their accounts more professional, it gives them an opportunity to introduce themselves to the real world and enter the job market."
Maas says it's extremely important for students to develop an appropriate online presence. "Today, many employers will check a potential employee's social media accounts before hiring them as a form of background check, so it is very important that there isn't any content present that can be viewed negatively."
fishbat is a full-service online marketing firm and social media agency dedicated to connecting all types of businesses with their target audiences in the most effective and efficient way. Through innovative strategies in social media management, search engine optimization (SEO), branding, web design, reputation management and public relations, fishbat promotes a consistent and professional online voice for all of its clients.