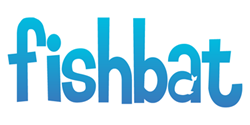 Bohemia, NY (PRWEB) November 15, 2013
fishbat, a Long Island web design firm, responds to an article published by Mashable on November 11th, which states that social media could be banned from next year's winter Olympics in Sochi, Russia.
According to the Mashable article titled "Will Reporters Be Banned From the Sochi Olympics for Using Vine and Instagram," journalists are concerned about their ability to share content on popular social networks while covering the Olympics.
Journalistic concerns arose during an Olympic briefing after Vasily Konov, the head of Russia's R-Sport news agency, said that reporters who use devices like smartphones to capture pictures or videos of the games will be in "serious violation" of Russia's Olympic rules. Journalists who violate the rules will have their media credentials revoked. Instead, only traditional media recording equipment, like tripods, will be allowed to document the events.
Though Russia has not officially confirmed Konov's statements, the article says it's a good indication that the country might support the exec. Not surprisingly, social media personalities have spoke out in retaliation to change the alleged rules. The International Olympic Committee restricted the use of social media during the 2012 Olympics in London, but the IOC's rules were never enforced and were likely just a way to limit media that did not come from the television companies that pay millions for the rights to certain events.
Justin Maas, vice president of client relations at Long Island web design company fishbat, believes that the Sochi Olympics would be hurt, not helped, by restrictions on social media use. "Social media should be a major marketing tool for the Olympics," he says. "People browsing their Twitter or Instagram feeds will see pictures of an Olympic event and tune in to watch on their television. I do not think that social media coverage of the Games poses a threat to television broadcasts or Olympic attendance. I do not see any scenario in which limiting the social network presence of Olympic media is actually beneficial for the Games."
fishbat is a full-service online marketing company and social media agency dedicated to connecting all types of businesses with their target audiences in the most effective and efficient way. Through innovative strategies in social media management, search engine optimization (SEO), branding, web design, reputation management and public relations, fishbat promotes a consistent and professional online voice for all of its clients.