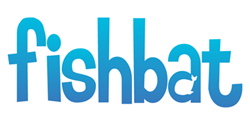 Bohemia, NY (PRWEB) December 04, 2013
fishbat, a Long Island advertising company, responds to an article published by The New York Times on December 3rd, which discusses Apple's acquisition of a social media analytics firm called Topsy.
According to The New York Times article titled "Apple Buys Topsy, a Social Media Analytics Firm," Apple recently confirmed its acquisition of Topsy Labs, a company that researches trends and talking points on social media. Specifically, Topsy Labs focuses on Twitter. The company continuously analyzes the millions of tweets that are sent on a daily basis, and even keep a searchable log of every tweet ever sent.
The article says the acquisition may seem strange to most because it does not fall in line with Apple's recent success. Apple, a traditional hardware-focused company, has not spent much time or effort in the realm of social media. Aside from Siri and iTunes, two programs that complement Apple hardware, Apple's software conquests have not been successful. For example, Ping, an iTunes-based social network for finding and suggesting, was closed down by Apple in late 2012.
However, there are some theories as to the purpose behind Apple's newest purchase.
In the article, Ross Rubin, an analyst at Reticle Research, says that Apple could use Topsy to better advertise apps and entertainment to consumers. Apple's spokeswomen Kristin Huguet had little to say on the matter, "Apple buys smaller technology companies from time to time, and we generally do not discuss our purpose or plans."
Justin Maas, vice president of client relations at Long Island advertising company fishbat, says that Apple's acquisition of Topsy is a sign that Apple is entering the big data race. "While Apple has historically been ahead of the technological curve, they have not yet adjusted their business to compete with the new giants in the tech-arena. Google and Facebook have joined Microsoft and Apple at the top of the food chain."
Mass continued, "Topsy will likely be used to help Apple join the competition in the big data industry. Some examples of this include pushing certain apps or products when they are trending on social media and running micro-targeted ads to users based on the Twitter account they are logged into on their iPhone or Mac."
fishbat is a full-service online marketing company and social media agency dedicated to connecting all types of businesses with their target audiences in the most effective and efficient way. Through innovative strategies in social media management, search engine optimization (SEO), branding, web design, reputation management and public relations, fishbat promotes a consistent and professional online voice for all of its clients.
#####