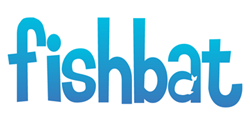 Bohemia, NY (PRWEB) December 05, 2013
fishbat, an award-winning online marketing firm, responds to an article published by CMO.com on December 3rd, which reports that Cyber Monday 2013 sales surpassed two billion dollars.
According to the CMO.com article titled "Shopping In A Digital World: Cyber Monday Blows Past $2B In Online Sales," Cyber Monday sales grew 16 percent from 2012, despite the slight decline of Black Friday shopping this year. The article says the Adobe Digital Index found that online sales during the five-day stretch from Thanksgiving to Cyber Monday broke all previous online sales records. In fact, sales over this period were up a whopping 26 percent, meaning online sales were likely to blame for the slight decrease in retail store sales on Black Friday.
In addition, the article also highlighted some other shocking statistics. On Thanksgiving and Black Friday, mobile sales increased 80 percent from 2012. This was due, in part, to the mass presence of brands on social media. The article says social media saw an increased role, as $150 million in sales came from social media referrals. Twitter, Facebook, and Pinterest all saw double-digit increases in sales when compared with last year.
Justin Maas, vice president of client relations at online marketing firm fishbat, says that Cyber Monday sales will only continue to rise in future years. "Cyber Monday is growing for a couple reasons," he explains. "People are becoming increasingly comfortable with shopping online, and people are becoming decreasingly fond of midnight shopping on Black Friday. I fully expect these trends to stay the course going into next year. Eventually, Cyber Monday might overtake Black Friday in popularity."
Mass also says social media will continue to have a big presence in retail holidays. "By using social media, brands create unique online personalities," he says. "Customers and fans expect to get something in return for being a loyal follower and engaging with the brand. A lot of people look for deals on social media before they shop. I see this becoming increasingly popular in the future."
fishbat is a full-service online marketing company and social media agency dedicated to connecting all types of businesses with their target audiences in the most effective and efficient way. Through innovative strategies in social media management, search engine optimization (SEO), branding, web design, reputation management and public relations, fishbat promotes a consistent and professional online voice for all of its clients.
#####