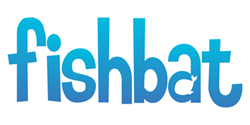 Bohemia, NY (PRWEB) November 16, 2013
fishbat, a leader in Long Island advertising agencies, responds to an article published by CNET on November 12th, which Twitter's launch of custom timelines. These "user-defined feeds" mean that, for the first time, users can determine which tweets they would like displayed in a selection of tweets that can be seen by other users.
According to the CNET article titled "Twitter lets you organize tweets into custom timelines," the custom timelines are meant to implement a sense of stability into the somewhat turbulent world that Twitter has become. It places a sense of control into the hands of the user, allowing him or her to provide commentary surrounding "news, events, or specific subject matter" through the voices of those who agree with their own world views.
Brian Ellin, who works on Twitter's platform, says, "This means that when the conversation around an event or topic takes off on Twitter, you have the opportunity to create a timeline that surfaces what you believe to be the most noteworthy, relevant tweets."
Justin Maas, vice president of client relations at fishbat, a leader in Long Island advertising agencies, says that custom timelines are a unique way for users to simultaneously connect to like-minded people while also communicating their own viewpoints to the outside world. "The advent of custom timelines allows for an exceptional blend of social interaction and individuality that gives people the opportunity to comment on current topics. I think this innovative step that Twitter has taken will not only provide some guidance to those who have trouble navigating Twitter, but will also give a voice to those who are more comfortable expressing their viewpoints through the words or, in this case, tweets of others."
Maas says that custom timelines also provide a safe, nonthreatening platform for businesses, and may have a hand in future networking ventures. "By allowing users to pick and choose which topics they want comment on, Twitter has created a perfect launching pad for businesses to create an online presence that is completely within their control," he explains. "It is also possible that this will provide a networking opportunity, as like-minded companies come together on integral issues. Either way, custom timelines seems to have a bright future within the confines of social media."
fishbat is a full-service online marketing company and social media agency dedicated to connecting all types of businesses with their target audiences in the most effective and efficient way. Through innovative strategies in social media management, search engine optimization (SEO), branding, web design, reputation management and public relations, fishbat promotes a consistent and professional online voice for all of its clients.