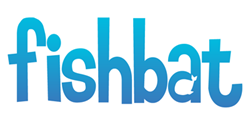 Bohemia, NY (PRWEB) December 13, 2013
fishbat, a leader in Long Island advertising, responds to an article published by Mashable that discusses Facebook's new research laboratory, which aims to revolutionize artificial intelligence.
According to the article published by Mashable on December 9th titled, "Facebook Moves Forward With Big Plans for Artificial Intelligence," the team behind Facebook has created a laboratory in order to revolutionize the way people interact with technology. Because people utilize the social media platform to share personal information, it is easy to envision how "artificial intelligence could help the company achieve better results for targeted ads and news feed improvements."
The article says that in addition to the laboratory, Facebook has partnered with New York University's Center for Data Studies in order to conduct research on "data science, machine learning and artificial intelligence."
In the article, Facebook CEO Mark Zuckerberg says that his long-term goal for the company is to utilize artificial intelligence to help navigate people's shared data in order to draw conclusions about today's changing world. "The goal here is to use new approaches in AI to help make sense of all the content that people share so we can generate new insights about the world to answer people's questions," he says in the article. "Over time, I think it's going to be possible to build services that are much more natural to interact with and can help solve many more problems than any existing technology today."
Justin Maas, vice president of client relations at fishbat, a leader in Long Island advertising, says that Facebook's research laboratory is a brilliant investment in the future. "Facebook's idea of integrating artificial intelligence into the world of social media is truly inspiring. If the social media site were to develop the capability to intellectually interpret a user's data and emotions based on his or her shared content, the avenues for marketing and personalizing the user experience would be unimaginable."
Maas says that implementing these strategies is a very logical progression in the social media world. "I think naturalizing the user-social media experience is a compelling but natural step because social media has become such a huge part of our daily lives. It makes sense that Facebook would want to capitalize on this and make their users feel individualized and special. I can only imagine what this will do to increase Facebook's already impressive user base."
fishbat is a full-service online marketing company and social media agency dedicated to connecting all types of businesses with their target audiences in the most effective and efficient way. Through innovative strategies in social media management, search engine optimization (SEO), branding, web design, reputation management and public relations, fishbat promotes a consistent and professional online voice for all of its clients.
#####