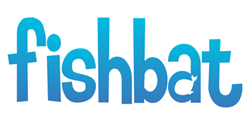 Bohemia, NY (PRWEB) January 03, 2014
fishbat, a Long Island advertising company, responds to an article published by Mashable on December 28th, which reports on Google's new added feature, Auto Awesome.
According to the Mashable article titled "Google+ Users Get an Automatic Year-in-Review Video," Google+ has a brand new twist to its existing Auto Awesome feature that automatically sifts through user photos and videos, pulling the most important ones to create a Year-in-Review video. Once created, the minute-long videos are displayed privately to the user on Google+. However, users have the ability to make the video public. Additionally, these year-end montages are set to music selected by Auto Awesome.
Auto Awesome made news in December when snowy images were edited to include falling snow in the foreground. While Auto Awesome has been a part of Google+ for a while now, Google has just now begun to take advantage of its technology. In addition to the edited snow, this is the first time it has been used to create a year-in-review video. The inspiration for the year-in-review video, the article states, may have come from Facebook, who last year launched a year-in-review timeline feature.
Justin Maas, vice president of client relations at Long Island advertising company fishbat, believes that little things like Auto Awesome will grow Google+. "Google+ has not been the Facebook competitor that many expected it to be in the United States. One can attribute this to the fact that many Facebook users just do not see a reason to make the switch, as the networks are so similar and they have an existing friends-base on Facebook. Features like Hangouts and Auto Awesome are ways Google+ differentiates itself from Facebook."
fishbat, Inc. is a full-service online marketing company and social media agency dedicated to connecting all types of businesses with their target audiences in the most effective and efficient way. Through innovative strategies in social media management, search engine optimization (SEO), branding, web design, reputation management and public relations, fishbat promotes a consistent and professional online voice for all of its clients.
#####