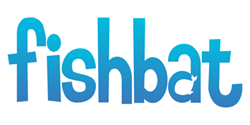 Bohemia, NY (PRWEB) January 04, 2014
fishbat, an award-winning Long Island advertising firm, discusses the recent cyber attacks on Snapchat and Skype and and stresses the importance of tighter security measures throughout the social media sphere.
According to a January 2nd article from Chicago Tribune titled "Skype, Snapchat Hacked," social activist group Syrian Electronic Army(SEA) has claimed responsibility for the security breach of both online applications. A website disclosing the names and phone numbers of 4.6 million Snapchat users was created, but has since been suspended. This violation comes just days after the photo-sharing service warned users of a potential hack through its blog, but assured readers it had initiated new safeguards, making an information leak "more difficult to do."
Skype's social media accounts were also taken over by the hackers, who tweeted "You can thank Microsoft for monitoring your accounts/emails using this details. #SEA." The article says the statement was a clear reference to former NSA contractor Edward Snowden's claim that Skype and parent company Microsoft aided the U.S. government in its online spying programs. Concurrently, Skype's official blog displayed the headline "Hacked by Syrian Electronic Army...Stop Spying!" another clear strike by the cyber activists.
Justin Maas, vice president of client relations at Long Island advertising agency fishbat, offers his perspective. "Hacking has been a persistent threat since the dawn of the Internet, but we're now seeing hackers impose political agendas instead of financial schemes," he says. "On the one hand, this cyber crime reminds us of the fragility of Internet security. We're almost lucky that only phone numbers were obtained rather than credit card accounts or Social Security information. On the other hand, this story speaks to the immense power of social media. The SEA conveyed its message to millions of people within seconds of deployment. It shows how fast news can spread on social media and how effective it is in reaching the right kind of people."
fishbat is a full-service online marketing company and social media agency dedicated to connecting all types of businesses with their target audiences in the most effective and efficient way. Through innovative strategies in social media management, search engine optimization (SEO), branding, web design, reputation management and public relations, fishbat promotes a consistent and professional online voice for all of its clients.