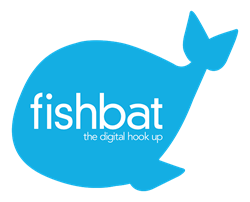 Bohemia, NY (PRWEB) February 05, 2014
fishbat, a leading Long Island advertising firm, reviews the top commercials of the Big Game and why Budweiser stole the show.
According to a February 3rd New York Post article titled "The Best and Worst of the Super Bowl Ads," lighthearted, family friendly ads were the most popular type of commercial year. Cheerios, The Muppets for Toyota, and the Budweiser Puppies commercials were top-rated favorites this year, the article says. Tim Tebow also made a few commercials for T-Mobile, in which he poked fun at his "no contract" situation with the NFL.
The article also describes the ads from Chevy, CarMax, and Wonderful Pistachios. All of these ads were generally family-friendly, unlike past years where the more risqué ads were more popular.
Justin Maas, vice president of client relations at fishbat, says the commercials varied in quality. However, one commercial created a buzz and boosted brand awareness, such as Budweiser. "Budweiser's Best Buds commercial not only struck a cord in our hearts, but it exemplified the brand," Maas says. "Budweiser's signature mascot is the Clydesdale horse. When you see that horse, you think of America and Budweiser. The brand constantly exemplifies its mascot horse in different scenarios. This commercial with the puppy shows the Budweiser brings everyone together and connects all kinds of people."
Maas says while Audi's popular "Doberhuahua" commercial was worth a few laughs, the brand messaging was a bit unclear. "Brands have to make sure their message is presented clearly within the ad, like Budweiser did in its Best Buds commercial," he says. "Audi's commercial was funny and creative, but it didn't truly get the brand's message across."
fishbat is a full-service digital marketing firm and social media agency dedicated to connecting all types of businesses with their target audiences in the most effective and efficient way. Through innovative strategies in social media management, search engine optimization (SEO), branding, web design, reputation management and public relations, fishbat promotes a consistent and professional online voice for all of its clients.
#####