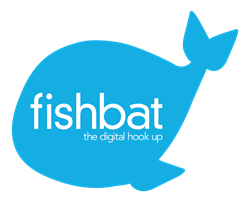 Using Pinterest to promote a business can be extremely rewarding...
Bohemia, NY (PRWEB) February 08, 2014
fishbat, a popular Long Island marketing firm, explains how businesses can optimize their digital marketing strategies by using Pinterest.
According to a February 5th article from Mobile Marketing Watch titled "Why Digital Marketing Can't Afford To Pass Up Pinterest," many businesses seem to be using only Facebook and Twitter in their digital marketing campaigns. But what about Pinterest? Pinterest is a social media platform that allows users to share photos with over 70 million users.
Pinterest users can publicly share a business' name, a brief description of the business, include links to its website, and upload a profile photo. When users share pictures on a pin-board, they are able to receive comments, likes, repins, impressions, and clicks. The article says 47 percent of Pinterest users have made purchases from businesses because of their Pinterest accounts!
Justin Maas, vice president of client relations at Long Island advertising firm fishbat says there are five main reasons why businesses should push using Pinterest in their digital marketing plans. "Using Pinterest to promote a business can be extremely rewarding," he says. "There are five important reasons why a business should push using Pinterest."
Maas lists the top five reasons businesses need to use Pinterest:
1. The more photos a user shares or pins to their boards, the more exposure your business will be getting.
2. Being active on Pinterest, which means commenting on other posts and mentioning others in comments or pin descriptions, can help obtain more followers.
3. Businesses are able to connect their Pinterest account to their Facebook and Twitter pages for extra exposure.
4. Promoting the most popular boards will attract customers.
5. Pinterest is also a great platform for contest to boost customer interest and reward fans for being loyal. These contests require users to follow the company, sign up for an email list, pin a specific number of your items, or share the contest on their account in order for them to be entered.
fishbat is a full-service digital marketing firm and social media agency dedicated to connecting all types of businesses with their target audiences in the most effective and efficient way. Through innovative strategies in social media management, search engine optimization (SEO), branding, web design, reputation management and public relations, fishbat promotes a consistent and professional online voice for all of its clients.
###