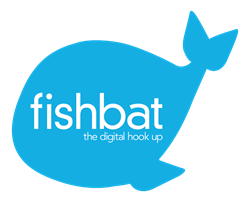 Bohemia, NY (PRWEB) February 09, 2014
fishbat, a leading online marketing firm, discusses the significance of Twitter implementing easier ways for users to follow their favorite athletes at this year's Winter Olympics in Sochi.
According to a February 7th article from Marketing Land titled "Twitter Makes Tracking Winter Olympics Easy With Long List Of #Sochi2014 Accounts," Twitter has decided to improve visibility of athletes and teams at the Sochi Olympics. Along with a page dedicated to U.S. Olympic accounts, and a second page for global Olympic accounts, Twitter also decided to list the accounts of participating athletes, countries, teams, and broadcasting partners. The article states that users can find all of this essential information on Twitter's blog.
In terms of usage, the article says Olympic fans and athletes have been tweeting up a storm. The US ranked seventh in Olympic-related tweets. The U.S. Olympic team also harbors the athletes with the most followers. U.S, athletes Patrick Kane (hockey) and Lolo Jones (bobsled) ranked among the top five athletes with most followers.
Justin Maas, vice president of client relations at online marketing firm fishbat, says that Twitter's initiative is crucial on the dawn of this year's games. "The social media experience it's all about time and efficiency," Maas says. "By making it easier for users to retrieve the information they want, Twitter has added value to its site. Twitter is essential for gathering news. Adding special pages for Olympic athletes and events was a smart move by the social network. Users can interact with their favorite athletes, while constantly staying up to date with events or breaking Olymic news. With all the social media restrictions in Sochi already, Twitter's tracking system helps users and media outlets stay updated."
fishbat is a full-service digital marketing firm and social media agency dedicated to connecting all types of businesses with their target audiences in the most effective and efficient way. Through innovative strategies in social media management, search engine optimization (SEO), branding, web design, reputation management and public relations, fishbat promotes a consistent and professional online voice for all of its clients.
#####