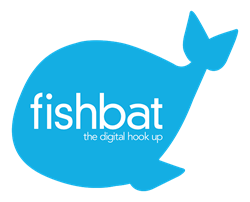 Bohemia, NY (PRWEB) February 13, 2014
fishbat, a leading Long Island advertising firm, details three ways Facebook's new admin feature can help businesses maintain accountability.
According to a February 7th article posted on Web Pro News titled "Facebook Page Admins Will Now See Who Posted Stuff on Behalf of the Page," Facebook, the Internet's leading social media site, recently introduced a feature, which allows administrators to see who posted on behalf of the page. The feature is a nice addition for companies and businesses that have multiple admins on their company pages.
Justin Maas, vice president of client relations at fishbat, a leading Long Island advertising firm, says there are a few ways the new feature can help businesses improve accountability. "Facebook is a big tool in marketing your company," he explains. "By adding this feature, Facebook is increasing visibility into page management, as well as improving accountability among employees."
Maas lists three ways Facebook's new feature can help businesses.
1. Rewarding employees for a job well done. "By seeing which admin posted on a client's profile, you can give credit where credit is due. If someone posts something original and it's a success you can reward that person," he says.
2. Improved accountability. "Employers will be accountable for all their achievements and all their mistakes. If a mistake is made, employers will be able to identify who made that error. Everyone is responsible for their own actions and it should help employers keep track of employees actions," Maas says.
3. Increased visibility for clients. "If you are managing a client's Facebook page, they can now see who is actually posting on behalf of the company. It gives them more insight into who's actually running the page, which is important for client relations," he explains.
Maas also says "With this new feature it is easier to keep track of your employees. Every employee is now accountable for their posts and has no way of blaming their mistakes on someone else. Facebook member have been waiting for a feature like this for a long time, and Facebook has finally delivered."
fishbat is a full-service digital marketing firm and social media agency dedicated to connecting all types of businesses with their target audiences in the most effective and efficient way. Through innovative strategies in social media management, search engine optimization (SEO), branding, web design, reputation management and public relations, fishbat promotes a consistent and professional online voice for all of its clients.