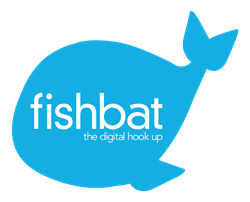 Bohemia, NY (PRWEB) February 19, 2014
fishbat, a leading Long Island advertising firm, discusses why Olympic athletes are letting their sponsors manage their social media accounts.
According to a February 16th article posted on Fox News titled "Some Olympians Turning Over Social Media Accounts to Sponsors," a number of popular Olympic athletes are turning over their social media accounts, such as Twitter and Facebook, to their sponsors. The article says many sponsors require athletes to fulfill social media quotas. This means athletes are required to post a certain number of times during the day, updating their statuses with images and links.
The article says that sponsors often write and post the social media updates because the athletes are so busy. Finding time to do it themselves seems almost impossible with their busy schedules. All of the updates are approved by the athletes and then are put on a calendar to be posted at a certain time. While most sponsors like to have the athletes write the posts themselves, the article says this is not feasible sometimes.
Justin Maas, vice president of client relations at fishbat, agrees that while it is important for athletes to have an active social presence, it is also important for them to personally engage with fans. "Advertisers do like their sponsored athletes to have active social media profiles," Maas says. "However, requiring them to fill quotas can actually spark a decrease in the quality of the posts. Updates may seem forced and unnatural. Instead of getting real, natural updates from athletes, fans might only see a plethora of posts boasting about a certain product or service just to make the sponsor happy. Sponsors and athletes should plan on an agreed social media calendar, which maps out updates posted each day. This will help both the athlete and sponsor develop content that has an equal balance of normal updates and ad-like endorsements."
fishbat is a full-service digital marketing firm and social media agency dedicated to connecting all types of businesses with their target audiences in the most effective and efficient way. Through innovative strategies in social media management, search engine optimization (SEO), branding, web design, reputation management and public relations, fishbat promotes a consistent and professional online voice for all of its clients.
#####