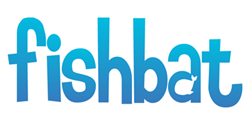 Bohemia, NY (PRWEB) October 29, 2013
fishbat, a leader in Internet marketing companies, responds to an article published by Student Advisor on October 23rd, which lists the top 100 social media colleges in the United States.
According to the Student Advisor article titled "2013 StudentAdvisor.com's Top 100 Social Media Colleges," a research team compared more than 4,000 federally recognized colleges in social media related categories. These categories include the school's social media methods, activity and effectiveness on social media networks, and school designed websites.
For the second straight year, Harvard University topped the social media college list, followed by Stanford, John Hopkins, Yale, and Duke. Duke, according to the list, super-charged its social media recruiting efforts in 2013, and as a result, moved up 39 spots and into the top 5. Baylor made the biggest jump among schools on the list in both 2012 and 2013, moving up 54 spots by using social media to attract its highest enrollment numbers ever.
Justin Maas, vice president of client relations at fishbat, a leader in Internet marketing companies, says that social media proficiency is a quality students should look for in a college. "Social media expertise is a quality employers are looking for in recent college graduates," he says. "I would only expect this trend to grow going forward. Being able to site Student Advisor's list to display that you went to a top social media school could be useful on resumes for certain jobs."
Maas believes that social media will become a study option for college students in the near future. "With the amount of jobs that now exists for social media experts, social media marketing should be its own major. Students hoping to work in marketing, business or the media should take advantage of the social media opportunities their school offers. It will pay off when it comes to the job hunt."
fishbat is a full-service online marketing company and social media agency dedicated to connecting all types of businesses with their target audiences in the most effective and efficient way. Through innovative strategies in social media management, search engine optimization (SEO), branding, web design, reputation management and public relations, fishbat promotes a consistent and professional online voice for all of its clients.
#####