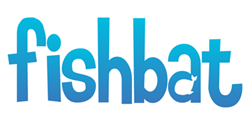 ... it will be interesting to see what an online marketing firm or ad agency could do with it ...
Bohemia, NY (PRWEB) August 01, 2013
On August 1st, social media agency fishbat responds to an article published on Yahoo! News, which details the recent successes of Instagram since being acquired for Facebook and how, one day, the app may even surpass Facebook in users.
According to an article published on Yahoo! News on July 15 titled "Instagram CEO thinks Instagram could actually outgrow Facebook," Instagram CEO Kevin Systrom believes that the popular photo-sharing app could one day surpass Facebook in user numbers.
The once independently-owned app, Instagram, has been a massive success since its release a few years ago. Since being bought by Facebook in 2012 for $1 billion, Instagram's user numbers have soared to over 130 million users, effectively tripling the number.
Justin Maas, vice president of client relations at fishbat, says that with increased user numbers, Instagram is making a large impact on social media. "Instagram provides a way for users to quickly take, edit, and share pictures and video with millions of other people," he says. "Instagram is definitely a popular way for brands to engage customers on social media. Businesses can post pictures of their new products or events they are holding. If the app continues to grow at the rate it is now, it will be interesting to see what an online marketing firm or ad agency could do with it."
"With such strong numbers, Instagram has attracted the attention of many companies. Instagram is proving to be a handy business tool," Maas says. "The app allows people to increase sales through pictures and reach out to a massive, quickly growing audience."
"Right now the possibilities are endless for Instagram and its only a matter of time before we all see what will come of it, especially since they just recently released a video option effectively copying their competitor Vine and boosting their own user base," says Maas.
In the article, Systrom says that if Instagram is able to maintain its current level of growth than there is no doubt that one-day the app will become more popular than Facebook.
fishbat, Inc. is a full-service digital marketing and social media agency dedicated to connecting all types of businesses with their target audiences in the most effective and efficient way. Through innovative strategies in social media management, search engine optimization (SEO), branding, web design, reputation management and public relations, fishbat promotes a consistent and professional online voice for all of its clients.