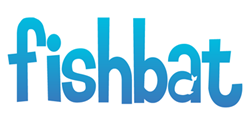 Bohemia, NY (PRWEB) July 30, 2013
On July 30, fishbat, one of the nation's leading Internet marketing companies, confirms that social media, especially tweeting, can have a positive influence on students' writing.
According to an article published by ABC News on July 16, titled "Social Media Makes for Better Student Writing, Not Worse, Teachers Say," students can actually improve their writing skills when tweeting or writing on social media websites.
A new study by the Pew Research Center's Internet and American Life Project revealed that 78 percent of teachers agree that "digital technologies encourage student creativity and personal expression." The article says social media can cultivate positive, transferable skills, which students employ when producing writing assignments for the classroom.
Justin Maas, vice president of client relations at fishbat, says, "Social media has had, and continues to have, a tremendous impact on how we communicate. Content producers at Internet marketing companies must possess strong writing abilities. It's hard to say something effectively given a small amount of space. It makes you think and play with words in order to be more concise. That's why having a good writing background is essential in this business."
Maas agrees that social media helps spark creativity, especially networks like Twitter. He says, "Twitter users must be able to be precise and concise with their word choice in order to most effectively use this platform. Students who use Twitter must develop that ability. This could contribute to the improvement in the quality of writing they are producing."
fishbat, Inc. is a full-service online marketing company and social media agency dedicated to connecting all types of businesses with their target audiences in the most effective and efficient way. Through innovative strategies in social media management, search engine optimization (SEO), branding, web design, reputation management and public relations, fishbat promotes a consistent and professional online voice for all of its clients.
###