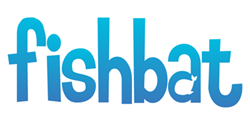 Bohemia, NY (PRWEB) September 12, 2013
Online marketing company fishbat discusses an article published by The New York Times, which discusses the technology behind the new iPhone models and how it could affect the digital landscape.
According to a The New York Times article titled "Apple Unveils Faster iPhone, and a Cheaper One, Too," Apple announced two new iPhone models Tuesday with a new operating system and a bunch of new features. First, Apple introduced the iPhone 5C, a less expensive, more colorful, slightly updated version of the current iPhone 5. Made out of plastic, the iPhone 5C comes in five different colors.
The second phone, the iPhone 5S has more features. The article says that the revolutionary smartphone possesses a fingerprint sensor, a motion sensor chip, a faster processor and a new camera. The new iPhone will also come with iMovie, whereas users would have to download it in the App Store for $15.
Justin Maas, vice president of client relations at online marketing company fishbat, says the new iPhone 5S will present new opportunities for social media agencies to easily create content.
"Working in social media, you have to constantly be up to date on what's going on and what's trending," he says. "It's almost impossible to work on the fly without a smartphone. The new iPhone 5S gives technology buffs and social media managers the ability to easily update or create content on the go. It includes iMovie to make videos and also a brand new camera with the ability to take better pictures."
Maas says he's impressed with Apple's progression in the smartphone business. "The iPhone 5 was not much of a change from the iPhone 4S," he says. "With the exception of a slight change in hardware and a larger screen, the iPhone 5 was basically the same phone. This new 5S will be revolutionary. The fingerprint scanner alone is amazing. I'm looking forward to seeing how people use and react to this phone."
fishbat, Inc. is a full-service online marketing firm and social media agency dedicated to connecting all types of businesses with their target audiences in the most effective and efficient way. Through innovative strategies in social media management, search engine optimization (SEO), branding, web design, reputation management and public relations, fishbat promotes a consistent and professional online voice for all of its clients.
#####