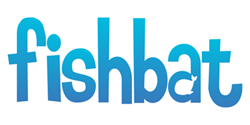 Bohemia, NY (PRWEB) September 18, 2013
fishbat, a leader in Internet marketing companies, comments on an article published by Mashable, which details how Facebook will be testing video ads in mobile news feeds.
According to a September 12th article published on Mashable titled, "Facebook Tests Autoplay in Mobile News Feeds," Facebook will be testing its new mobile video feature this Thursday. Instead of requiring users to click on videos to play them, Facebook's new feature will allow for the automatic play of videos as they pop up on the news feed. The article says the videos will play silently first. If a user wants to watch the video they can click on the volume.
The article says the new feature will only be available to a small random group of users. Videos will only play automatically when uploaded to Facebook, meaning videos copied from YouTube or Vimeo will not automatically play in the news feed. While Facebook has plans to implement video ads in the future, these autoplay videos will only be available to individuals and musicians. Brands will not be able to use the feature for promotional content.
Just Maas, vice president of client relations at fishbat, one of the nation's leading Internet marketing companies, says, Facebook is using this new feature to enhance the users experience in terms of uploading videos. "Facebook's new feature almost sounds like Vine," he says. "Vine videos play automatically without sound and users must click on it to hear the audio. It's definitely going to boost interaction between individual users."
However, autoplay videos always come with a lot of backlash. Not everyone wants to see moving images automatically as they scroll their mobile news feed, silent or not. It's going to be interest to see if people will be uploading more videos or shying away from them.
fishbat, Inc. is a full-service online marketing firm and social media agency dedicated to connecting all types of businesses with their target audiences in the most effective and efficient way. Through innovative strategies in social media management, search engine optimization (SEO), branding, web design, reputation management and public relations, fishbat promotes a consistent and professional online voice for all of its clients.