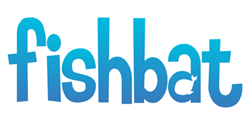 Bohemia, NY (PRWEB) September 21, 2013
Social media agency fishbat comments on the necessity of a network-specific social media content strategy and why it is important to focus on each network separately.
According to a September 18th article published by Business Insider titled, "Choosing A Network-Specific Social Media Content Strategy – The 10 Reasons It Pays To Focus," many brands are making the mistake of applying the same content to each social media platform, when instead they should be taking the time to focus on each one individually.
The article addresses 10 reasons why it is beneficial to apply a more network-focused strategy. Some of the reasons include the fact that "social media budgets become more manageable" and "brands and businesses will gain a more authentic voice."
While these reasons may seem fairly obvious, Justin Maas, vice president of client relations at social media agency fishbat, says that many businesses are still making the mistake of using a generic approach across all networks.
"It is very crucial for brands to focus on each network separately mainly because it helps them seem more authentic," Maas says. "Businesses that use social media need to realize that each social network, whether it's Facebook, Twitter, or Instagram, operate differently and require different forms of information. For instance, posting a lot of text isn't going to appeal to someone on Pinterest. Posting pictures on Twitter is also not as significant as posting a short witty statement with a link. These networks have different 'personalities,' so to speak, and they need to be used differently."
Often times, Maas says it's more beneficial to consult with social media agencies to help manage an online presence because they know the type of information that will generate the largest response.
fishbat, Inc. is a full-service online marketing firm and social media agency dedicated to connecting all types of businesses with their target audiences in the most effective and efficient way. Through innovative strategies in social media management, search engine optimization (SEO), branding, web design, reputation management and public relations, fishbat promotes a consistent and professional online voice for all of its clients.
#####